Arsenal have been treated to some truly world-class strikers over the years, buying and developing young forwards such as Thierry Henry, Nicolas Anelka and Robin van Persie.  However, Arsenal's success of top quality strikers doesn't stretch through to their academy graduates.
In recent years, Arsenal's youth teams have enjoyed strikers that scored for fun, such as Chuba Akpom and Benik Afobe, yet, when making the step up to the first team, it never worked out for them.
Despite his promise, Afobe never ended up making a senior competitive appearance for the Gunners while Chuba Akpom was often thrown out wide due to failing to take his chances at striker. Akpom's first four seasons in senior football were a disaster, scoring just 7 goals in 78 games for either Arsenal or one of the five teams he was loaned out to in England.
However, Arsenal now have some hope that this bad streak of young strikers failing to progress from their academy is coming to an end, with a young forward by the name of Eddie Nketiah.
The England U-21 striker burst onto the scene aged just 18, scoring twice on his debut in the 2017/18 EFL Cup against Norwich City. He took the game to extra time just seconds after coming off the bench, before scoring the winner with a powerful header taking the Gunners through.
Nketiah's start to life in senior football was off to a great start, but it soon began to stutter. The young forward failed to score for the rest of the season, not scoring in his next nine games, and the following season, he only made a further nine appearances for the first team, with new manager Unai Emery stopping him from going on loan twice so he could play back-up for Alexandre Lacazette and Pierre-Emerick Aubameyang in case they suffered an injury.
The 2018/19 season was almost a wasted year for Nketiah. At this stage of his career, he needed to be playing regular first team football.
Unfortunately, Emery went for caution over reality, something that really summarised his time in charge at Arsenal. However, the year wasn't a complete loss of time as the English striker managed to bag the first Premier League goal of his career with pretty much the final kick of the season in a 3-1 away win against Burnley.
The same mistake wasn't made this season as Nketiah got his loan to EFL Championship contenders Leeds United. To begin with, this was seen as a superb move for the youngster.
The opportunity to play and train under Marcelo Bielsa was thought to be excellent for any young player's development and playing in the Championship would be an excellent league to help him adapt to the physicality of English football. However, it didn't work out as everyone had hoped.
What Arsenal did not anticipate was the Englishman being used mostly from the bench, despite starting striker Patrick Bamford not scoring for 10 league games in a row. What was even stranger was that Nketiah was making an impact off the bench, yet he still didn't start. As a result, Arsenal decided it was best to activate his break clause, recalling him from Leeds.
Nketiah finished his time at Leeds with 5 goals and 1 assist in 19 games, and while this might not sound too impressive, the striker only started four of those games and averaged a goal contribution every 110 minutes.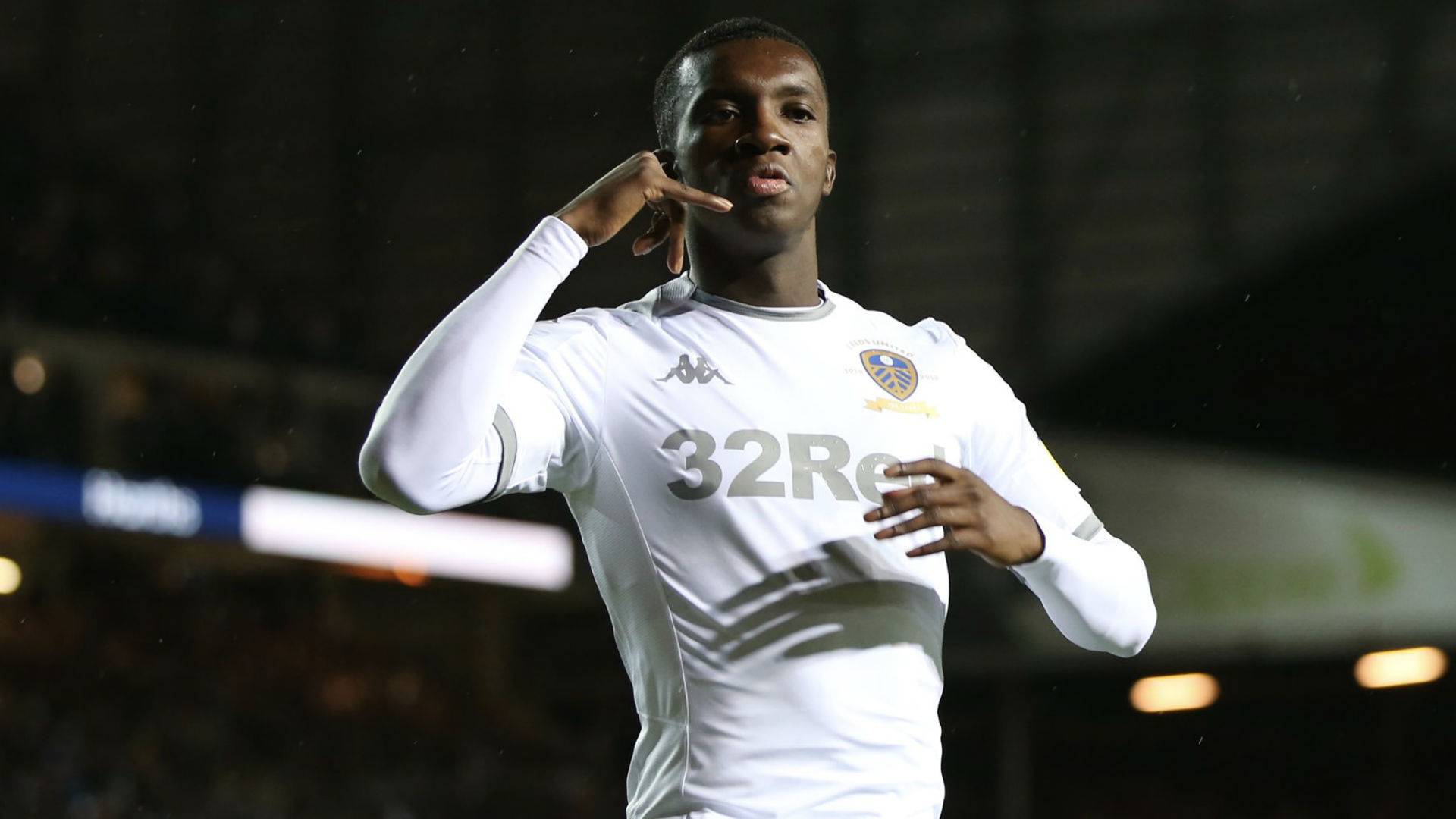 Whilst his loan didn't go as many would have hoped, learning from one of the best and most experienced managers in Europe would have done the then 20-year-old the world of good.
After being recalled, many expected the forward to go back on loan to another club where he would get regular game time, however, this never materialised.
Instead, he was able to impress new manager Mikel Arteta so much in training, that he was kept by the Gunners' new Spanish manager and the striker has been loving his time under Arteta ever since.
Now aged 21, Eddie Nketiah has made seven appearances under Arteta, starting more games (5) than in his entire spell at Leeds, scoring three goals in those appearances.
The youngster is certainly going places, dethroning starting striker Alex Lacazette multiple times this season, however, the Englishman is beginning to reach the age where he'll really need to prove himself to show that he is capable of staying in this Arsenal team for years to come.
He has passed the first big test that any young player faces, being able to adapt to the pace and physicality of senior football, something some certainly had doubts about given he stands at just 5'9, a short height for a striker.
His next challenge is for him to show us the same, or at least similar, goal numbers that he was putting up in the youth teams. In his last two seasons playing for the U23s, Nketiah averaged a goal almost every game, and if he can even come close to scoring this amount in senior football, Arsenal will have a very good striker on their hands.