Arsenal teenager Bukayo Saka has signed a new long-term deal at the club, which according to reports, will keep the Englishman in North London for the next four years.
The versatile winger, who has also played at left-back and central midfield, has three goals and 10 assists in 33 games for the Gunners this season, and he joins defenders David Luiz, Pablo Mari and Cedric Soares in extending their deals at the club.
Even before Saka's Arsenal debut in the Europa League last season against Vorskla, there was a lot of excitement around the club about his potential, with the then 16-year-old contributing 11 goals in 14 games for the U18s.
Despite the youngster's high ceiling, few could have predicted the rapid rise the teenager would make at the club. Saka was promoted to the U23s the following season, only to make his first-team debut in November, then his Premier League debut in January. Even the man himself couldn't quite believe how quickly it had all happened.
Speaking to Arsenal media, Saka said: "I came up to Colney last year. I didn't believe it would happen this quickly, but I was always ready and prepared to take my opportunity.
"Luckily I did, and I'm just happy to be in the position I am in today."
What has made Saka so special, in comparison to most youngsters, is his ability to adapt to whatever scenario he's put in.
Despite a clear physical difference between Saka and his opponent, the winger has never looked uncomfortable, using his body perfectly to stop players pushing him off the ball.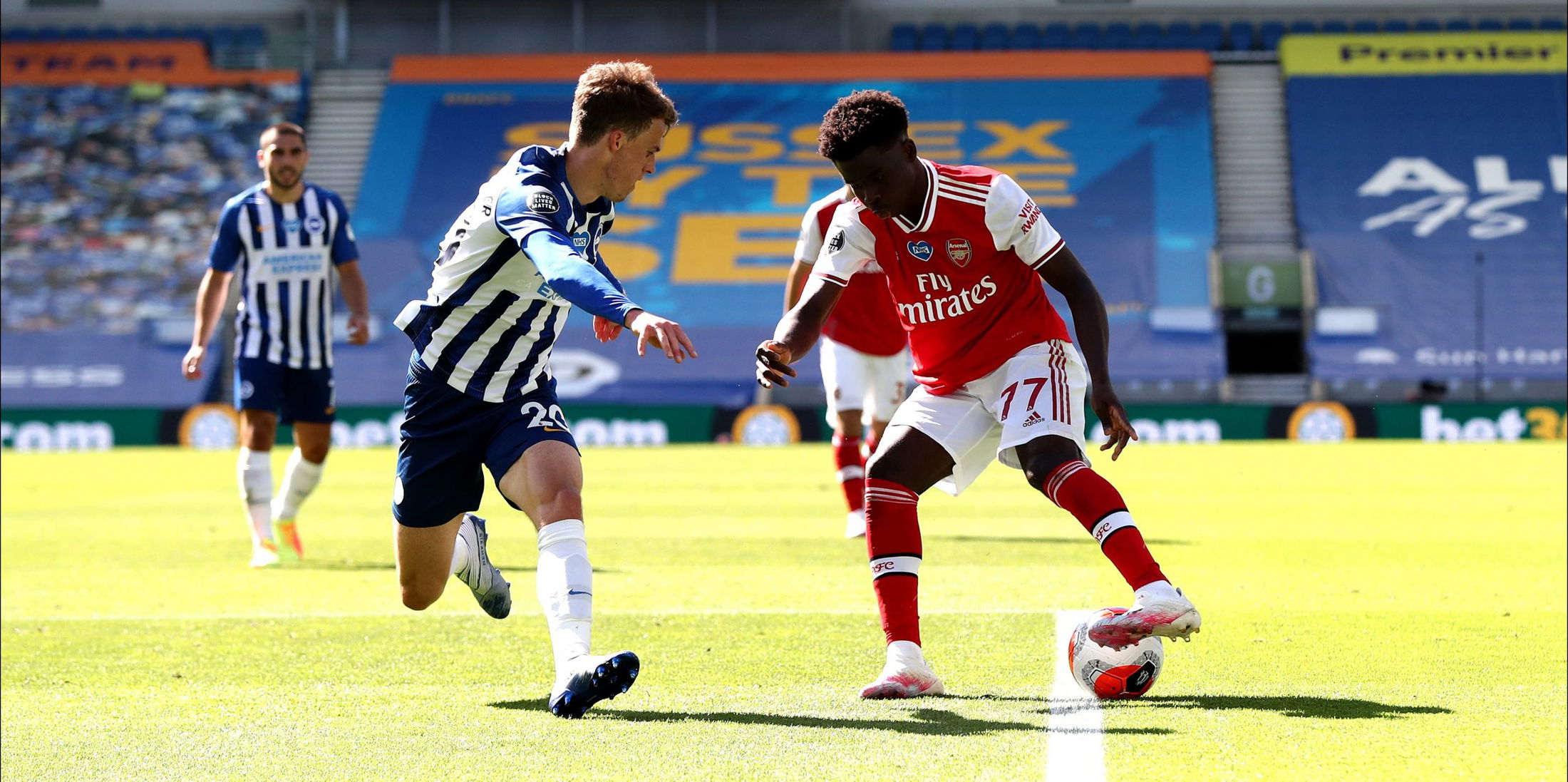 It's not just his adaptation to the physicality of senior football that has impressed, but also his ability to seemingly play any position he is asked to with very high quality.
Away to Brighton this season, Saka was asked to play in central midfield, a position he had never played before, even at youth level.
Despite this, he was arguably the Gunners' best player on the day, hitting the bar with a neatly curled effort before assisting Arsenal's only goal.
Saka's in-game intelligence is very rare for his age and this is something that his manager Mikel Arteta picked up on when talking about Saka signing a new deal.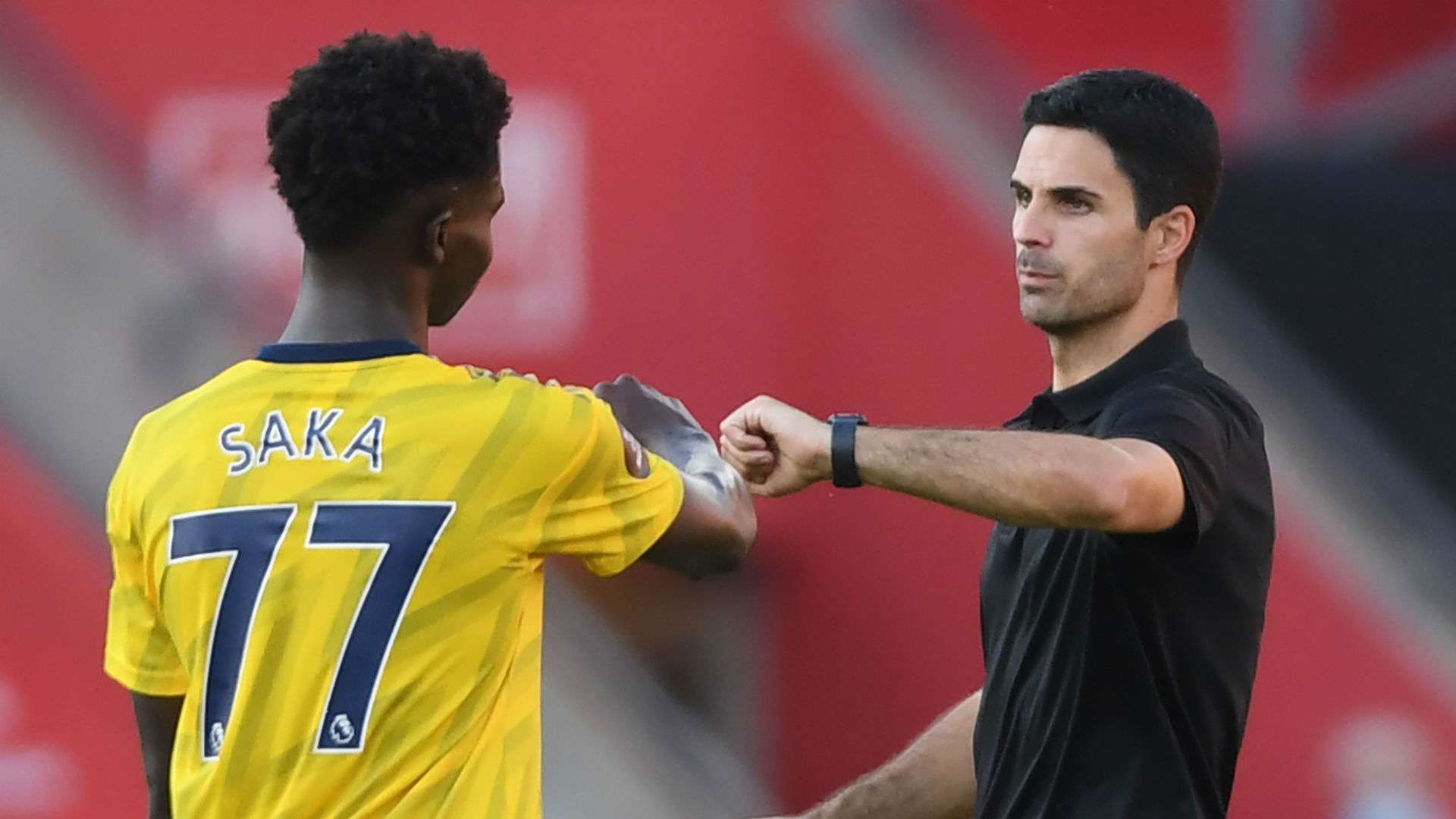 Arteta said: "Bukayo is a talented and intelligent young player. He has impressed me with his work ethic and attitude to learn and adapt, and it has paid off in his performances."
The teenager's start to life in senior football has been breathtaking, and under the guidance of Mikel Arteta, Bukayo Saka can become a star that could help push Arsenal back to where they belong, fighting for silverware and playing Champions League football once again.